Air Conditioning Installation
When it comes to investing in a new Air Conditioning system, you are going to want to ask a lot of questions. That is what we are here for. No gimmicks. No hard sells. Just the facts on efficient, well built AC systems at a price that is fair.
Hassle-free AC installation
Installing a new air conditioner is no easy task for homeowners. There are many questions to answer — what brand, how large should it be, and how much will you spend? You also have to factor in energy efficiency, running costs, and longevity to ensure you're investing in the best unit for your home. If you're replacing an old AC unit that broke down in the middle of summer, the whole process becomes more urgent and more stressful.
Let the experienced team at Mauger Energy streamline the process for you. We'll walk you through your options, talk to you about the pros and cons of different cooling systems, and help you choose the best model for your home. Then, you can sit back and relax while we install your new air conditioner.
For professional installation at fair prices, call us at 610-429-8200 or get in touch with us online.
Need to Schedule HVAC Maintenance, Installation or Repair?
Call 610-429-8200 or fill out a form and we will be in touch shortly.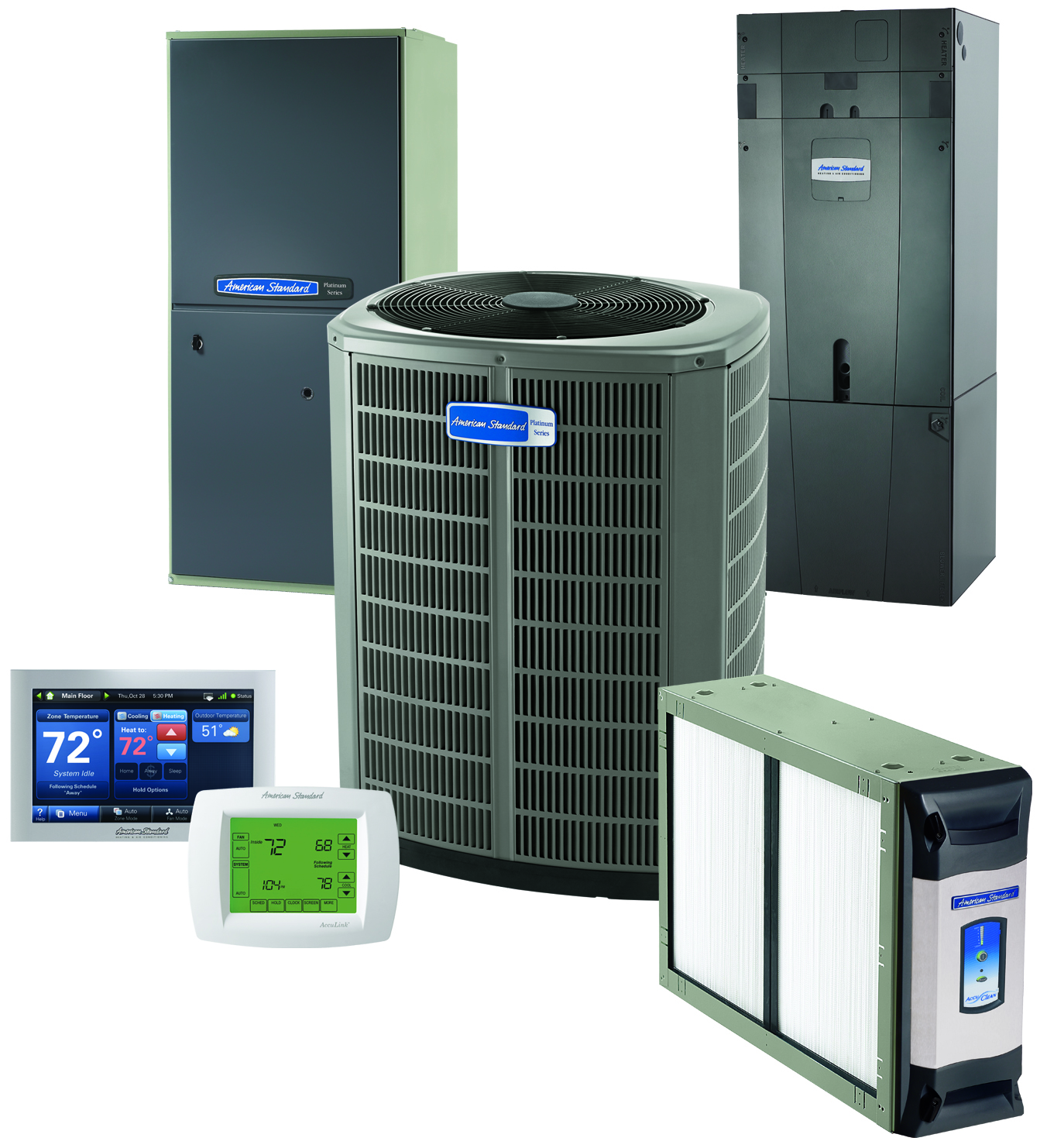 Signs That It's Time to Install a New Air Conditioning Unit
Wondering if you should replace your air conditioner? Here are the telltale signs indicating it's time for a new air conditioner:
If your system won't work properly without a large repair. It may be worth it to put the money you were going to spend on a repair into a new unit.
If your AC isn't working efficiently.  Are you having to turn the thermostat down more than usual in order to keep your home cool? Time to call in the pros for help.
If your AC unit requires refrigerant.  Generally, if a unit is operating efficiently and correctly, it should not need refrigerant during routine maintenance.
If you want to reduce your energy bills.  Because your cooling system accounts for a sizable chunk of your energy bill, switching to a new, more energy-efficient AC unit can make a huge difference in your monthly bill.
Choosing the Right Air Conditioning Unit for Your Home
Figuring out which air conditioner to install can get complicated. The good news is, most models on the market today are far more efficient than AC units built just a few years ago. This means you're likely to see an improvement in your energy bills no matter which brand you choose.
As far as the level of efficiency, performance, and functionality, that's where picking out a new air conditioner is hard to do without professional help. At Mauger Energy, our energy experts have experience installing and maintaining all the major brands, from Goodman to Trane. We're familiar with how different brands operate, the level of comfort they provide, and how long they tend to last when properly cared for.
Instead of spending hours researching various air conditioner brands, let our friendly AC experts make things easier for you. We'll recommend different units based on your home and your budget. We may also be able to show you options and deals you aren't aware of.
Call 610-429-8200 for advice from Pennsylvania's leading AC installers. We view our customers as neighbors and friends, so you can always count on us for honest, expert guidance.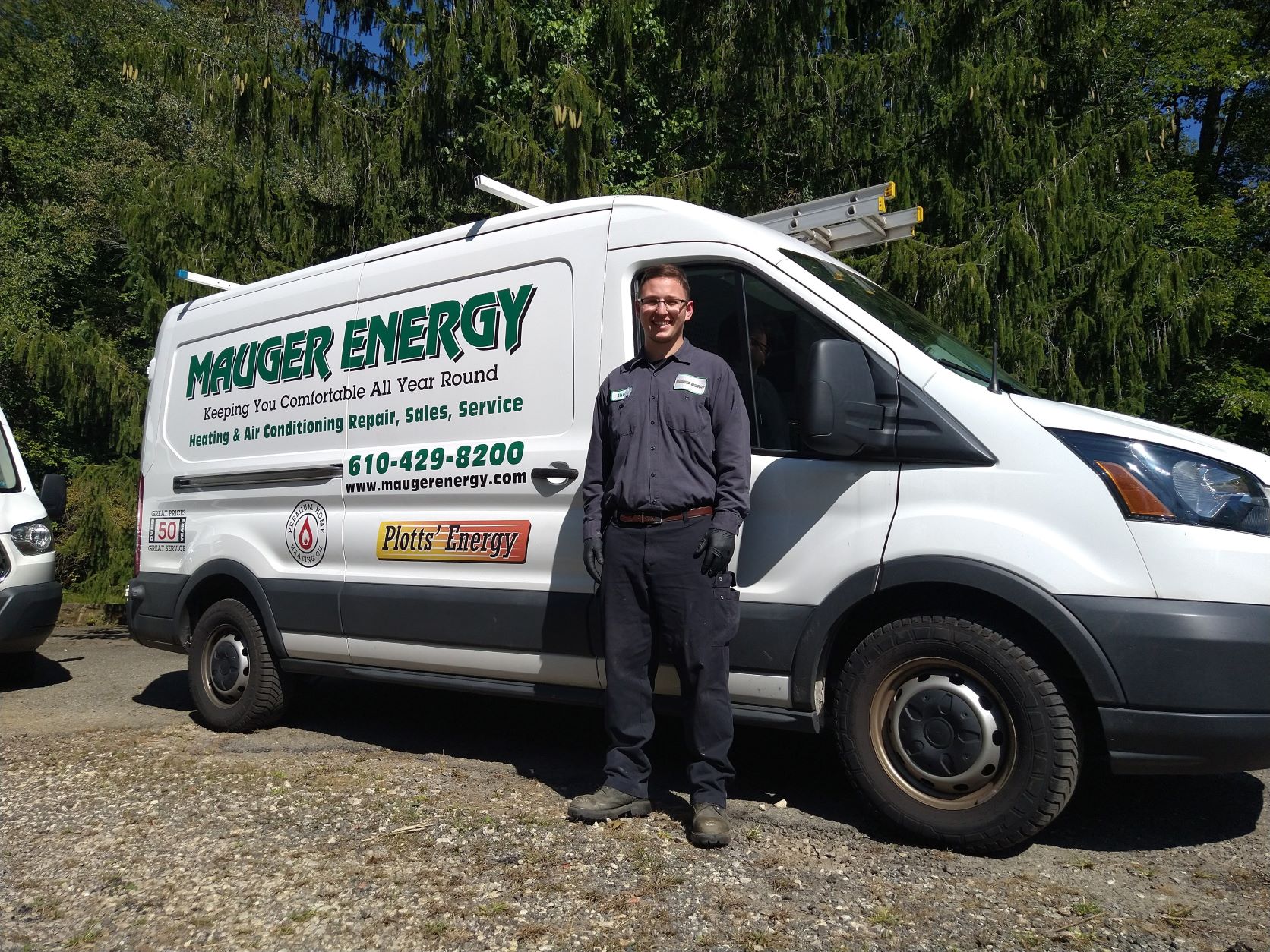 Air Conditioner Installation — What to Expect
We offer a comprehensive AC installation service. From an initial assessment of your home to professional installation and AC service, our goal is to ensure you have the best experience possible and the best air conditioner for your home.
Our field supervisor will perform a technical analysis of your home using our advanced software. With this tool, they can measure the size of your house and ductwork to find out if the ducts are properly matched to your home's load requirement. This is a required step to secure a permit to conduct the installation.
If an alteration to your ductwork is needed, we'll talk to you about the work we need to do in order to get a permit and properly install your cooling system.
If your ductwork is fine, the field supervisor will move on to the next step — recommending units that are a good fit for your home. They'll consider the size needed to keep your home cool, costs, and energy efficiency. We want you to enjoy a refreshing, air-conditioned home at the lowest cost.
We carry all major brands, including American Standard, Amana, Thermopride, and Mitsubishi. This allows us to recommend the optimal model for your home. We're not limited to a handful of manufacturers like some HVAC companies are. Once you choose your model, we can help you with financing if you need it.
A licensed installation expert from Mauger Energy will install your new air conditioner for you. Depending on the size of the unit and the work involved, we may send more than one technician to ensure a fast, hassle-free installation experience for you.
After installation, we'll talk to you about setting up a service contract for periodic maintenance. Having a professional inspect and service your unit every year is the best way to ensure optimal performance and efficiency for years to come. We are also licensed to perform warranty work on your new cooling system.
Frequently Asked Questions About Air Conditioning Installation
Start Enjoying the Comfort and Energy Savings a New AC Unit Offers — Call Today!
There's nothing like a cool, refreshing home in the summer. Reach out today for fast, affordable air conditioner installation.