Fleet fueling. Farms and agricultural businesses. Commercial generators. We serve all types of businesses and countless fuel needs throughout Southeastern Pennsylvania.
We provide Southeastern PA businesses with streamlined gas and diesel delivery
Whether you own a fleet of trucks or require fuel for your farming machinery, backup generators, or commercial HVAC system, count on the area's leaders in commercial gas and diesel services for all your fueling needs. Founded in 1964 by Clyde A. Mauger Jr. and still family-owned and operated today, we take great pride in serving local businesses.
Quality gas and diesel. Dependable service. Prices that are always fair. Call our friendly team for a one-time fill-up or ongoing commercial fueling services.
Need to Schedule HVAC Maintenance, Installation or Repair?
Call 610-429-8200 or fill out a form and we will be in touch shortly.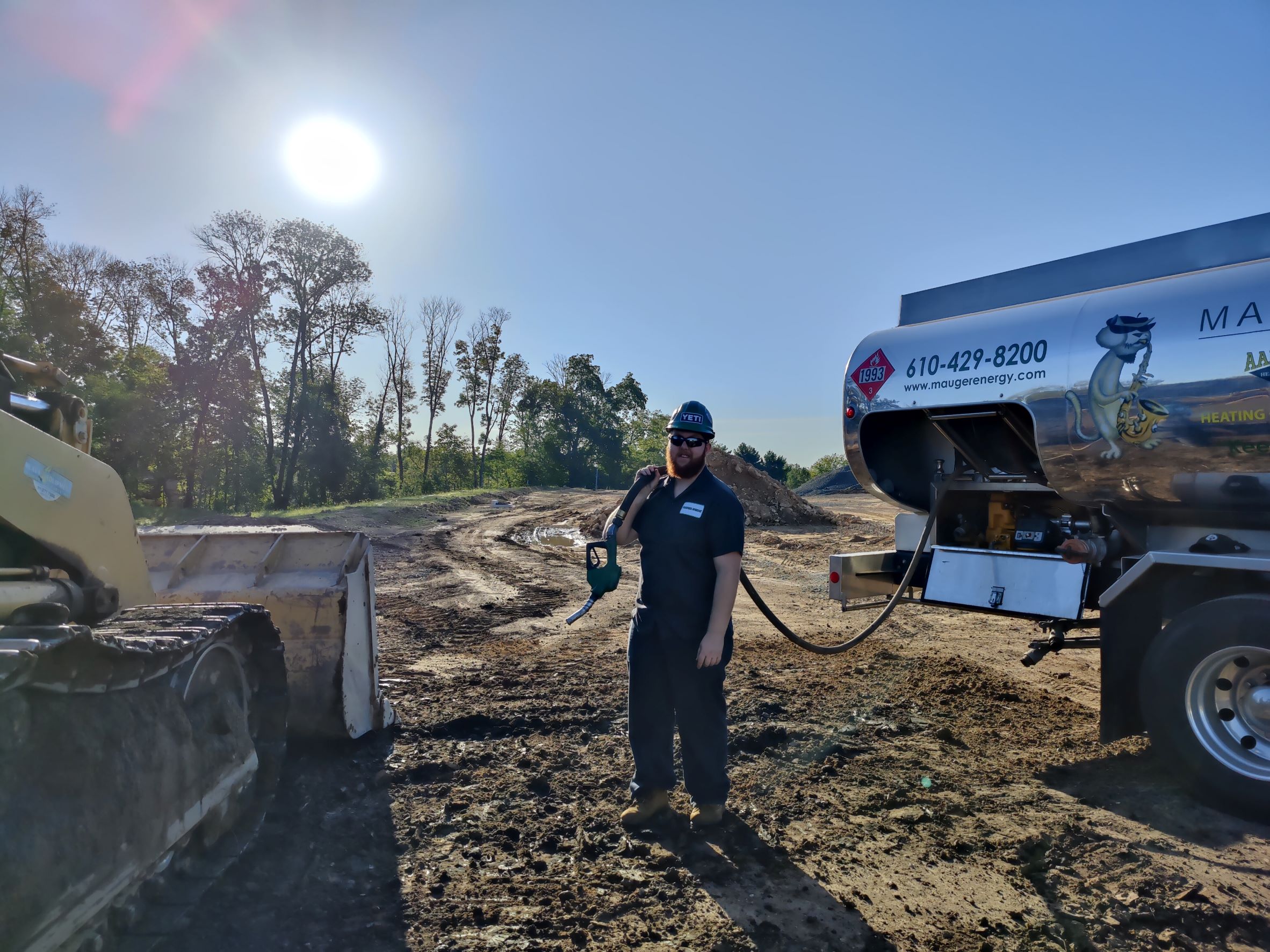 Fast, Efficient Fueling Services for the West Chester Area
We make getting quality gas and diesel simple and convenient. We come to your location and have the equipment to fuel your vehicles, generators, or machinery quickly.
Our largest truck can carry up to 2800 gallons of product, enabling us to fulfill the needs of even our most high-demand customers. We serve companies in the farming, construction, industrial, and transportation sectors, as well as Pennsylvania's golf courses, ice rinks, and restaurants. If your business needs fuel, we're always happy to help.
Learn more about our on-site fuel services.
Same-Day Fuel Deliveries Available!
In the real world, things don't always go to plan. Weather emergencies, unexpected increases in equipment usage, schedule changes – when you're caught in need of fast fuel, we can help.
Get in touch with the team at Mauger Energy and let us know what you require. In most cases, we're able to make a same-day delivery. We can also put you in contact with our driver so you can communicate directly with them under urgent circumstances.
Contact us online or call us at 610-429-8200.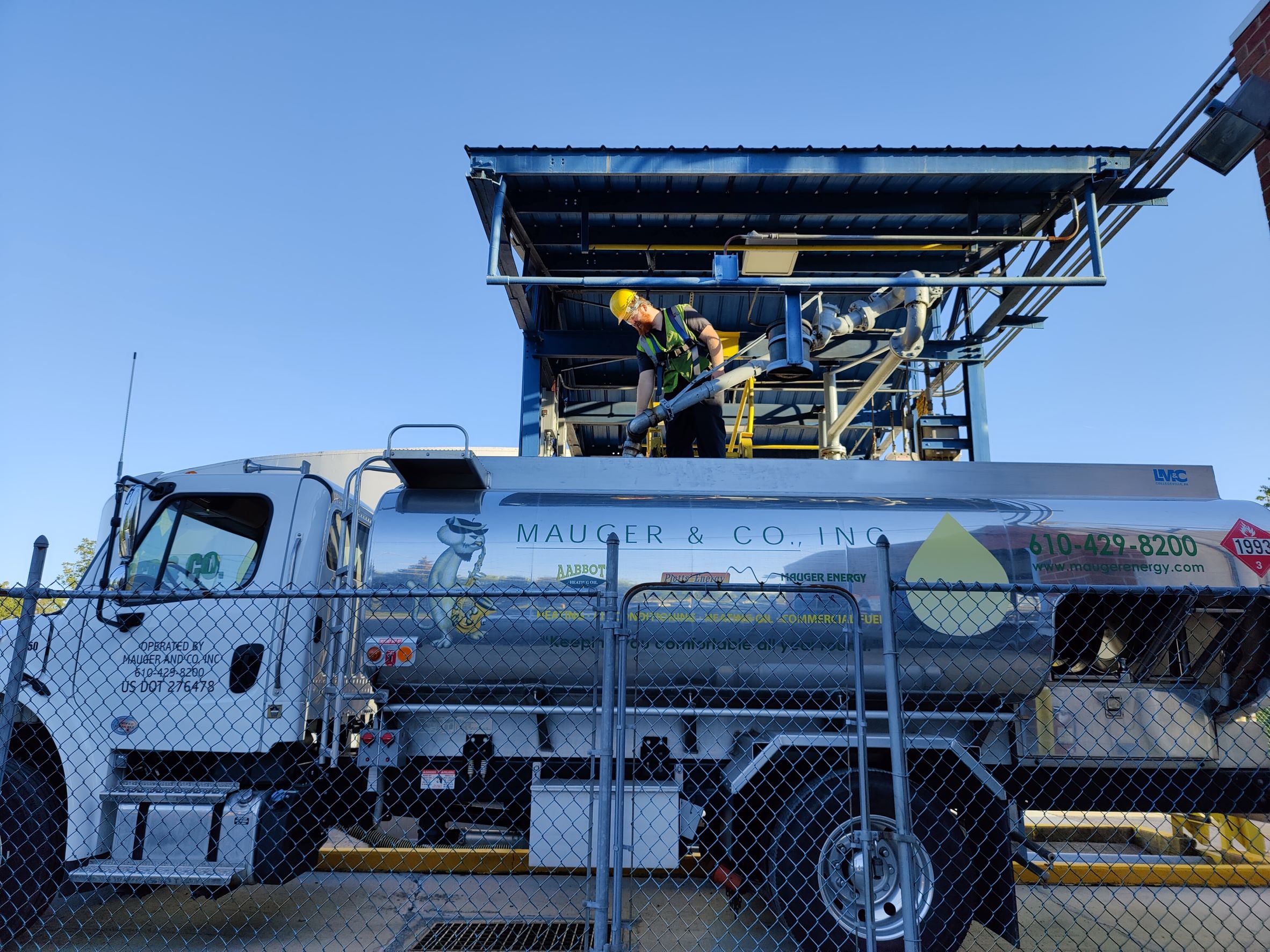 Benefit from Off-Road Diesel
Also known as dyed diesel or red diesel, off-road diesel is the same quality petroleum product that is used for on-road vehicles, but it has dye in it. The dye differentiates it from on-road diesel. However, it doesn't dampen the energy provided or the quality of the fuel.
At Mauger Energy, we have many commercial clients in the West Chester area who rely on us for off-road diesel, especially for their emergency generators. Golf courses, bakeries, farms – if your vehicle or machinery operates off-road, dyed diesel can be a useful option.
Learn more about our off-road diesel services.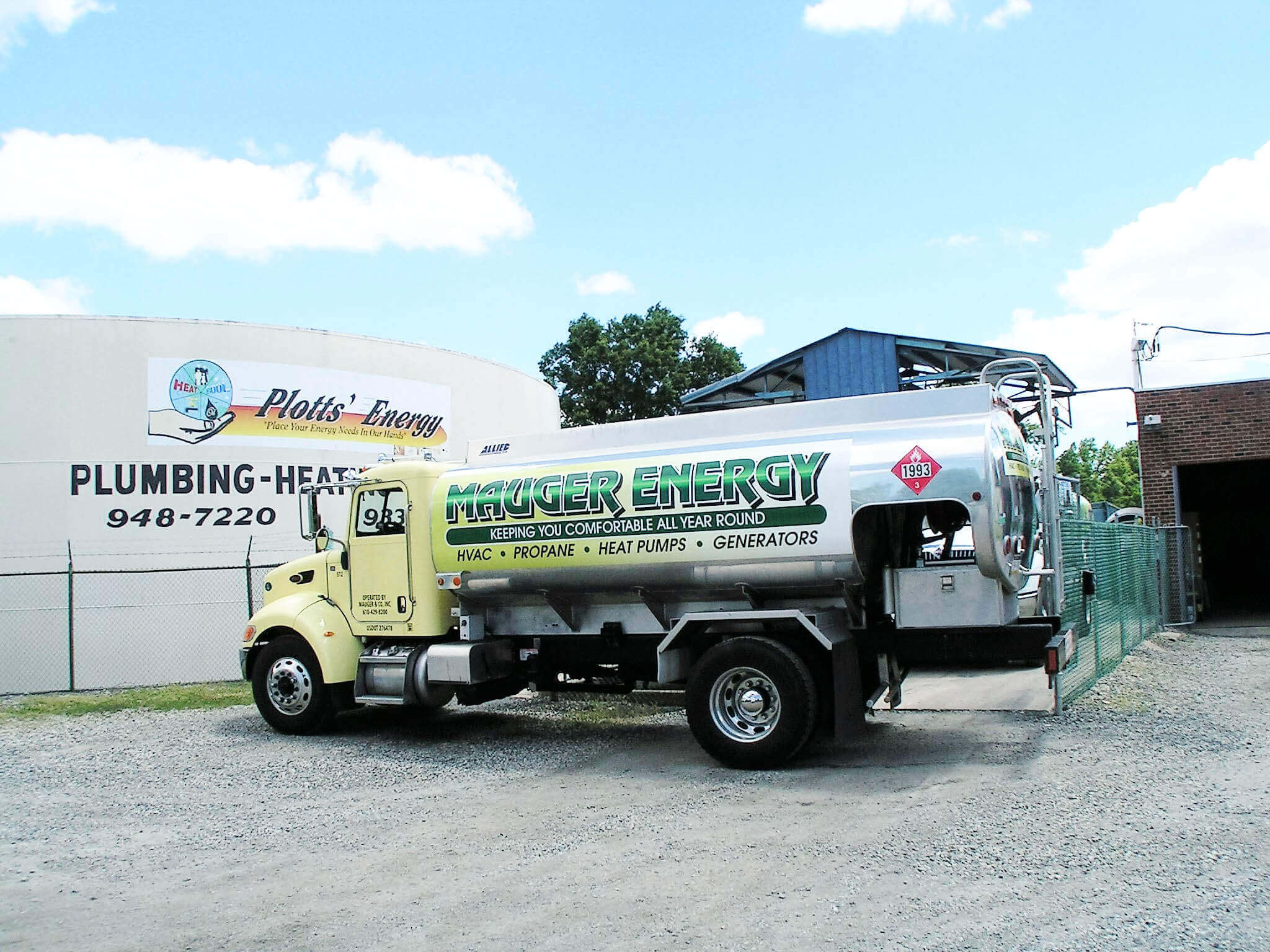 As a regional petroleum products powerhouse, we are able to provide commercial clients across all of Southeastern Pennsylvania with quality products, reliable service, and fair prices.
In addition to Chester and Delaware Counties, where Mauger Energy was originally established, we also serve Berks and Montgomery counties.
Save with Special Fleet Pricing
As any fleet manager knows, the key to meeting budget targets and driving up revenue is to ensure you're paying a good price for the fuel that goes into your trucks, buses, or other vehicles.
Frequently Asked Questions About Our Gas and Diesel Services