At Mauger Energy, we have mobile fuel options to keep your projects moving and fit your budget. Talk to a Mauger fuel representative today about your project's needs.
Mobile fuel delivery for businesses in Southeastern PA
Whether you have a fleet of delivery trucks or heavy machinery, keeping all your vehicles and equipment fueled is a priority. At Mauger Energy, we make refueling simple and convenient with our on-site fuel services.
We'll send a truck with all the gas or diesel you need. You gain total peace of mind that your equipment's ready to go, plus, you save valuable work hours that would otherwise go to fueling at a local gas station.
Count on the area's leaders in commercial fueling for fair prices and dependable service. Call us today to set up on-site fueling for your company.
Need to Schedule HVAC Maintenance, Installation or Repair?
Call 610-429-8200 or fill out a form and we will be in touch shortly.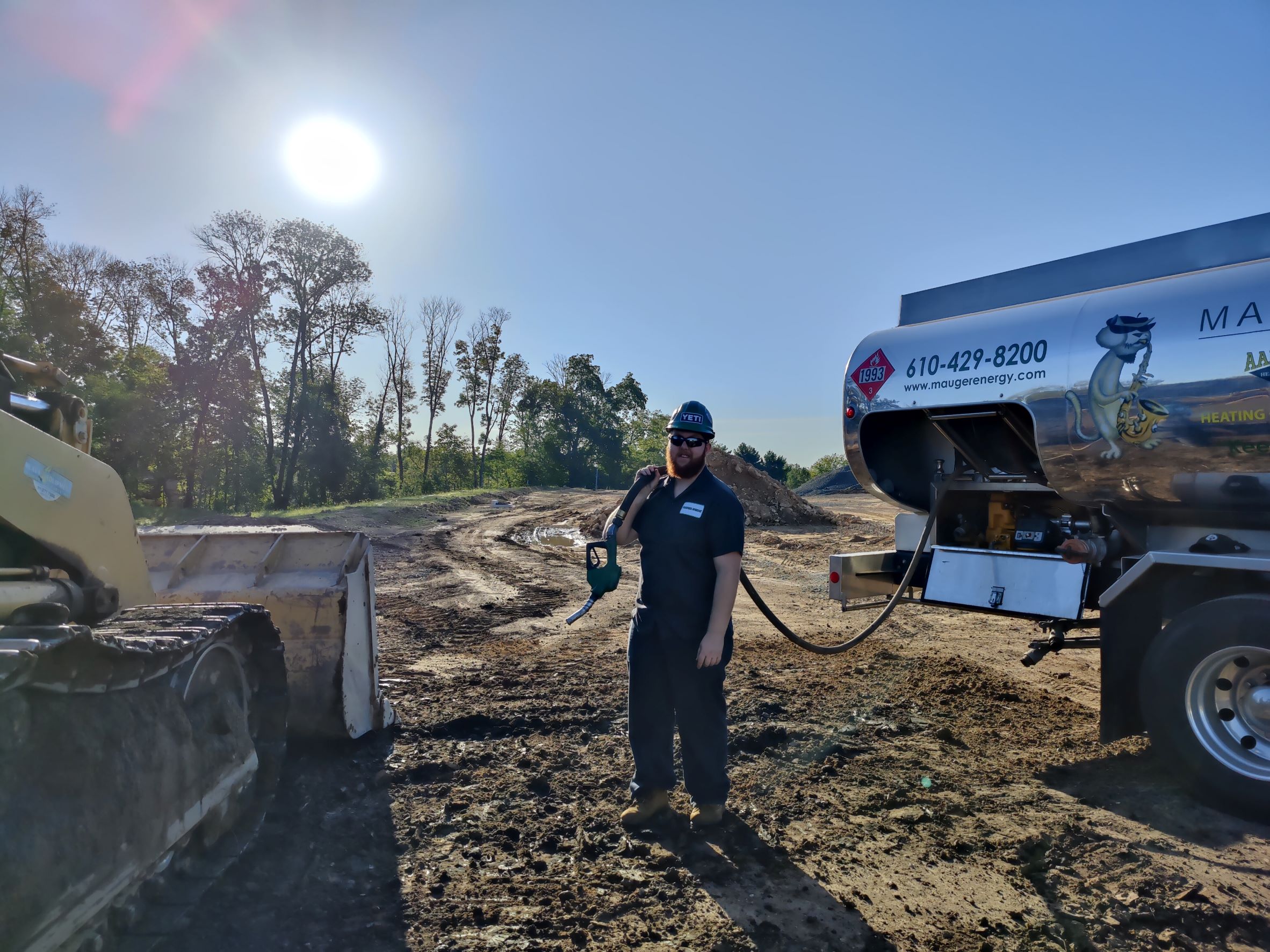 How Does On-Site Fueling Work?
On-site fueling, also known as wet hosing, involves sending out a fuel delivery truck to your fleet yard or jobsite. Because we handle the fueling, you have more time and energy to focus on running your business.
At Mauger Energy, one of our primary goals is to make your life easier. We know how hard you and your teamwork, and we understand how critical it is to access quality fuel at a reasonable price to support your bottom line.
With our mobile refueling service, we come to your location equipped with a full tank of the type of fuel you need and the proper hose. Our driver will quickly fill up your vehicles, machinery, or on-site tank.
We provide daily or periodic mobile refueling and one-time services.
Fully Equipped Fuel Trucks for All Your Refueling Needs
Our trucks are equipped with multiple compartments. This allows us to bring different types of fuel. So, if you want  red diesel  for your tractor or loaders and gasoline for your dump trucks or another vehicle, we can do it in one delivery. Whether you have one tank at your place of business or an entire fleet stationed at your commercial site, we'll be there when you need us for easy, fast fueling.
Streamlined Payments and Transparent Fuel Pricing
We've also invested in the latest in fuel tank payments technology to ensure a streamlined experience for all of our clients. The trucks have a built-in digital ticket printer that tracks exactly how much of each type of fuel is used. The system also tracks the date and time, as well as the start and stop gallons.
All of this information is printed out on a separate ticket for each vehicle, making it easy to track fuel costs and file fuel receipts for tax purposes. The same information is also securely stored in our system, so we have a digital backup.
At the end of each billing period, we provide an itemized statement that includes all of your transactions in chronological order, along with transaction details. We believe this is the best way to help you monitor your fuel costs and save. You get accurate, transparent pricing, fast, convenient fueling, and a practically effortless process.
How much time and money will your company save if you never have to pay your drivers to fuel your trucks and all your gas and diesel usage and costs per machine are neatly itemized for you?
Partner with Mauger Energy for on-site fueling and plug the drain on your fuel expenditures.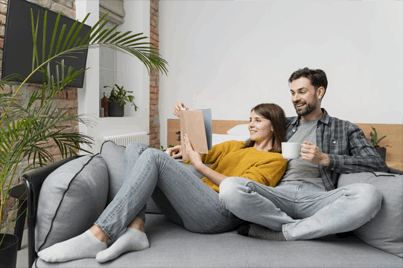 We're Based in West Chester but Serve the Entire Region
We proudly serve the following counties with mobile fueling services:
Frequently Asked Questions About On-Site Fueling