Don't put up with a malfunctioning heat pump! An inefficient system could be costing you big bucks throughout the year. Trust the comfort pros at Mauger for proper maintenance, repair and new installation options that fit your budget.
Enjoy the benefits of using a heat pump to keep your home comfortable all year long
Heat pumps are an excellent option if you want to streamline your heating and cooling needs. Instead of using a furnace or boiler for warmth and a separate AC unit to cool your home down, a heat pump is a single unit that offers both energy-efficient heat in the winter and refreshing air conditioning in the summer.
With a single home climate solution, you don't need to worry about repairing, servicing, and replacing two different units — your heat pump does it all.
At Mauger Energy, we offer end-to-end HVAC services, including heat pump repair, preventative maintenance, and installation. Whether you need help with your existing unit or you want to install a new heat pump in your home, our factory-trained technicians are happy to assist.
Call 610-429-8200 or  contact us  online for dependable service at affordable prices.
Need to Schedule HVAC Maintenance, Installation or Repair?
Call 610-429-8200 or fill out a form and we will be in touch shortly.
A heat pump is a modern HVAC system. It's designed to handle both heating and cooling while also enhancing the ventilation in your home by circulating warm or cool air through your ductwork.
Here's how a heat pump works:
A heat pump consists of an outside unit and an air handler with a variable-speed blower. The air handler is located within your ductwork inside your house.
Heat pumps are powered by electricity. The electrical energy moves heat in one direction or another, depending on whether you want heating or cooling, between the outdoor unit and the air handler.
In the summer, the heat pump draws your indoor heat into the ducts and expels it outside, which cools the house.
When the temperature drops, the heat pump works in the opposite direction, drawing heat from outdoors into your home. Even on a freezing cold day, the way this system works, it's able to pull enough heat from the air to warm your home. It is a good idea to have a backup heater for temperatures below 25 degrees.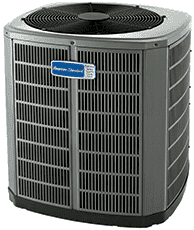 What Are the Benefits of a Heat Pump?
There are a few unique benefits of using a heat pump, which is why they are often used in new builds. They are also a popular choice for homeowners who want to upgrade to a more energy-efficient system.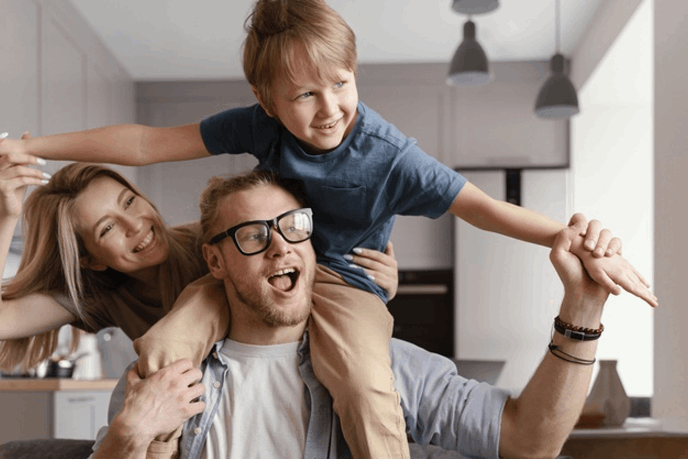 Installing a New Heat Pump — What's the Best Brand?
Whether you're replacing an old heat pump or installing this type of heating and cooling system for the first time, we can help you navigate the process. We'll send out a field supervisor to assess your home and your HVAC needs. They'll consult with you about different sizes, brands, and features. As our field supervisors don't work on commission, you can count on our team for genuine advice.
Once you've chosen your heat pump, we'll complete the installation work right away. As we work with all major brands, including Blueridge, Mitsubishi, and Rheem, you can count on expert installation work performed by a licensed technician.
Call 610-429-8200 for heat pump installation.
Get More Out of Your Heat Pump with Regular Service
Routine service ensures better performance, efficiency, and longevity. If you want to get the most out of your heating and cooling equipment, consider signing up for a service contract with us.
With a heating and cooling service contract, one of our skilled technicians will check your system periodically. We'll inspect all ducts, filters, and blowers and remove any dirt and dust from the coils. We'll also correct the refrigerant charge, check for leaks, and ensure the airflow is adequate for your heat pump to work as it should.
In addition to completing all necessary maintenance work on your heat pump, we can also check your other systems, such as your water heater, whole-home  air purification system, and more.
Learn more about our heating service.
Frequently Asked Questions About Heat Pumps
Make Your Home More Comfortable Today. Call Us for Heat Pump Service, Repair, and Installation.
You can also contact us online with questions or call our main office at 610-429-8200.