As one of the leading oil heat companies in the Delaware Valley, we know a thing or two about boilers and radiators. Trust Mauger Energy for unbeaten boiler and radiator installation and repair.
Enjoy the comforting warmth of heat from a home boiler and radiator system
Unlike heat pumps and furnaces, which rely on ducts to blow warm air through a home, boilers and radiators use hot water and steam to distribute warmth. Radiator heat can do an excellent job of keeping your home toasty warm when it's cold outside. And, with a newer model, you can enjoy a comfortable home without having to run up your energy costs — modern boiler systems are very energy-efficient.
At Mauger Energy, we regularly repair, service, and install boilers for our Pennsylvania neighbors. Our factory-trained technicians have experience working on all major brands and can help with anything you need. Reach out today — whether you are looking for fast, affordable repair work, new boiler installation, or help in keeping your heating system in top-notch condition, we are here for you. Call 610-429-8200 or contact us online to schedule an appointment.
Need to Schedule HVAC Maintenance, Installation or Repair?
Call 610-429-8200 or fill out a form and we will be in touch shortly.
The Benefits of a Home Boiler
There are a few unique advantages that come with using a boiler and radiator system.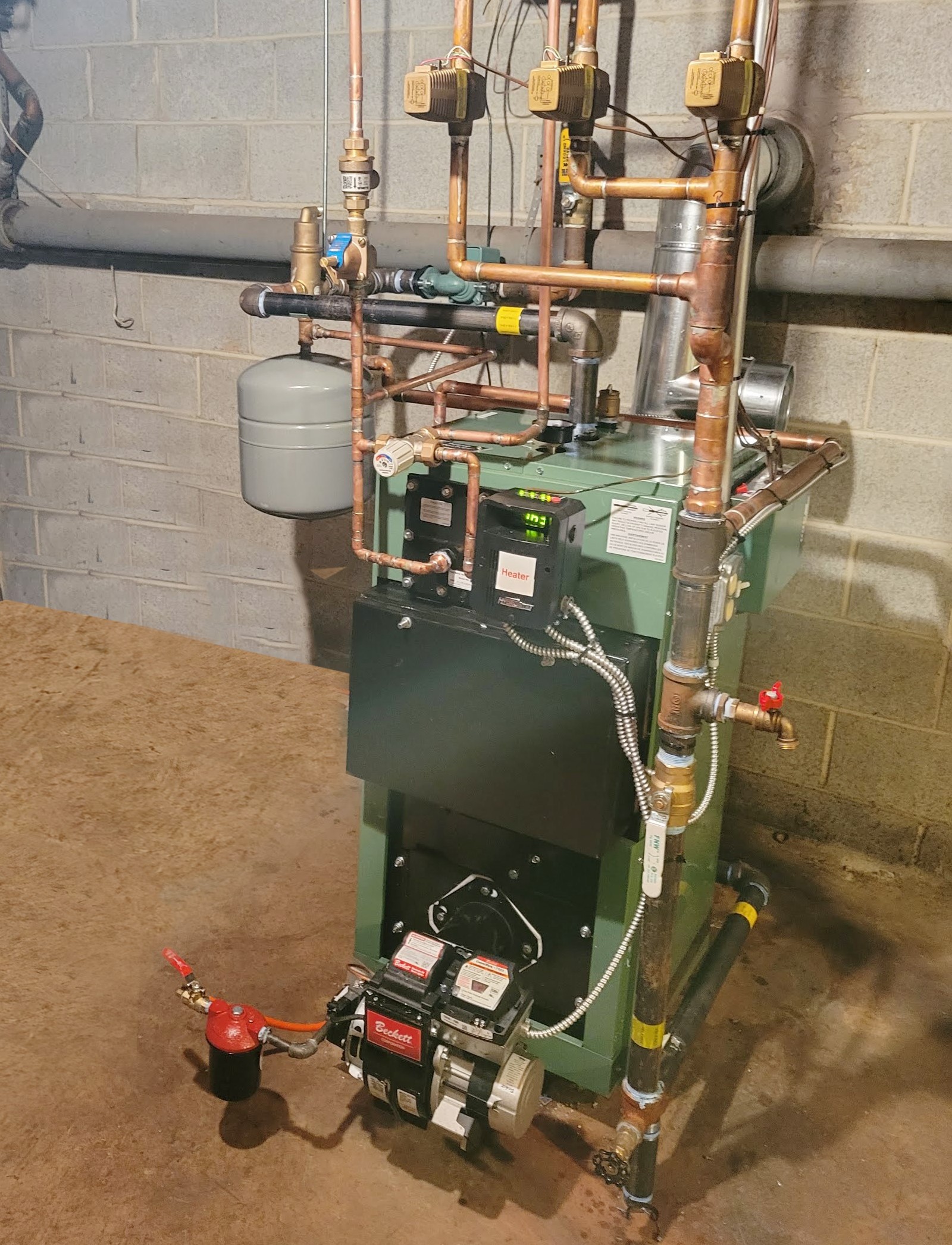 What Type of Boiler Should I Install?
Choosing the type of boiler can be a tough decision. Here are some of the features and factors you'll want to consider when upgrading your existing boiler or installing a new system:
What kind of metal? Home boilers can be made from cast iron, aluminum, or stainless steel. Cast-iron boilers are known for their longevity and low maintenance. Aluminum is generally the least expensive, but it doesn't transfer heat as well as other metals. Stainless steel is the most expensive and is usually only used for condensing boilers to make the extra cost worthwhile.
Highly efficient or traditional? Condensing boilers, also known as high-efficiency boilers, are generally very efficient and a great option for larger households. They recirculate the exhaust instead of releasing it outside through a metal flue located on the roof. They are also more expensive.
What's your heat source? Your heat source will influence how much it costs to run your boiler. Electric is usually the most expensive. Both oil and gas heat can be very efficient, as long as your system is installed correctly and you're using an efficient boiler.
If you're installing a new system, you'll also have to figure out what type of radiator you want to use.
Radiant heat flooring is becoming increasingly popular because it is so effective at heating a room. The boiler heats water, which then flows through pipes located underneath the flooring. Because heat rises, you can expect a nice, even distribution. The one challenge with this type of radiator is it's not suitable for all flooring types — so it's not a good fit for all home types.
Traditional boiler and radiator systems used steam heat. The boiler heats the water in the tank, then sends the steam up to baseboard, panel, or vertical units. Older systems aren't that efficient and they can be noisy. However, newer systems offer efficient warmth and usually rely on hot water instead of steam.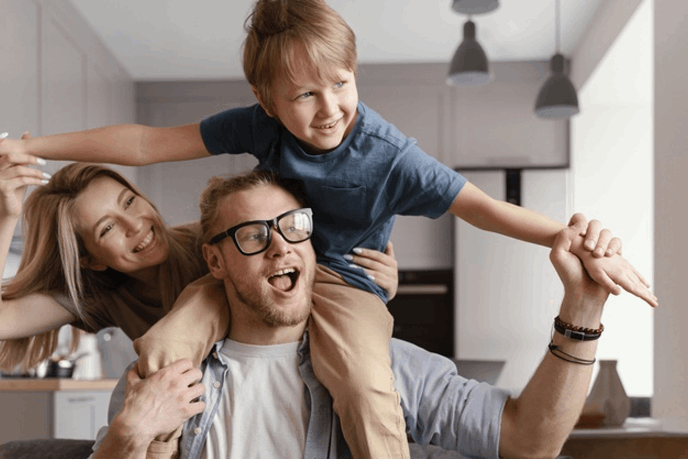 Getting the Most Out of Your Boiler System
Any home heating system is an investment. Take care of yours with professional heating service.
At Mauger Energy, it's our goal to help you enjoy a comfortable home and low energy costs. That's why we go above and beyond with our heating and cooling system service contracts. When you sign up, you can count on professional maintenance designed to help your boiler last longer and run more efficiently.
During your service appointment, we check your system, clean all parts, and do a complete tune-up. We also offer efficiency testing, valve and leak repair, and more. The best part is, you can choose a service plan that reflects your home's budget, making it easy to take excellent care of your boiler without overspending. In fact, with regular service, you can save money in the long run through lower energy bills, less frequent repair work, and increased longevity.
Learn more about our heating service.
Frequently Asked Questions About Boilers and Radiators
Count on Pennsylvania's Best for All Your Boiler and Radiator Needs
For boiler repair, servicing, and tune-up work or new installation, call the friendly team at Mauger Energy Your comfort is our priority!
You can also online with questions or call our main office at 610-429-8200.