At Mauger Energy, we offer installation of the latest in smart thermostats so you can best control and manage your home's energy budget. Talk to a Mauger comfort pro today about the best options for your system.
Make your home more comfortable and energy-efficient with help from Mauger Energy.
Enjoy the benefits of a programmable thermostat and adjustments designed to help you effortlessly achieve the perfect environment. With custom upgrades, you can increase the comfort level in your home and save money, all while barely lifting a finger.
At Mauger Energy, we provide a variety of services to help our neighbors enjoy maximum comfort and minimal utility bills. We do this through professional HVAC repair and installation and home energy service contracts that simplify heating and cooling system maintenance. Our team also provides thermostat installation services. Our comfort pros can make all the right adjustments you need to enhance your home's environment.
Start experiencing the advantages of all-season comfort with custom upgrades. Call 610-429-8200 to speak with a friendly member of our team or contact us online and let us know what we can do for you.
Need to Schedule HVAC Maintenance, Installation or Repair?
Call 610-429-8200 or fill out a form and we will be in touch shortly.
The Difference a Programmable Thermostat Makes
A programmable thermostat makes it easy to keep your home at the right temperature. This tool empowers homeowners to create an optimized climate throughout the home and to gain control over energy bills.
Here are some of the benefits you can expect when you install a programmable thermostat in your home:
You can maintain a consistent temperature, reducing the need to turn up the AC (or turn down the heat) to feel comfortable.
Depending on your HVAC system, you may be able to set the temperature to a precise setting in different rooms.
A programmable thermostat allows you to customize heating and cooling around your schedule, leading to cost savings.
With a set-it-and-forget-it approach, these thermostats make temperature control ultra-convenient — you never have to worry about forgetting to turn the heat down at night or coming home to an uncomfortable home.
If you have a WiFi-enabled thermostat, you can control your HVAC settings from anywhere.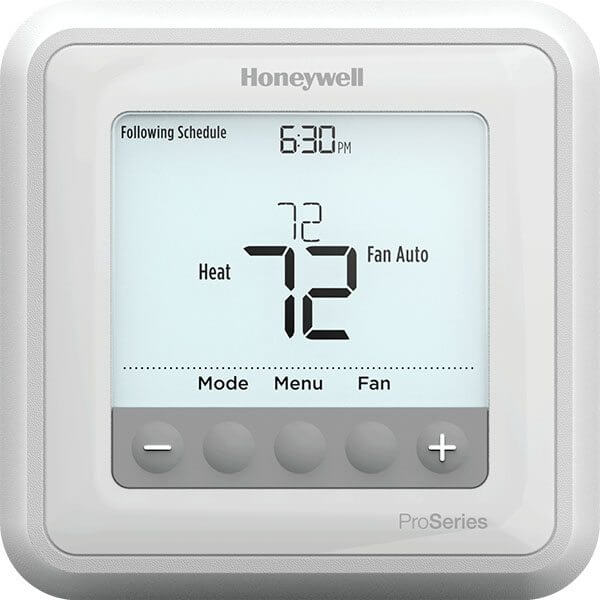 How a Programmable Thermostat Works
There are a few very good reasons why heating oil is so popular in the Northeast.
With this type of thermostat installed in your home, you can pre-set the temperature and fan settings. If you have a whole-house humidity or air filtration system, we can install a device that allows you to customize these systems' settings as well.
You can set the temperature to go up or down at different times of the day, giving you granular control over the indoor air temperature. For example, if you want to wake up to a warm home on those chilly winter mornings, set the heat to start warming the house up before you normally wake up.
Likewise, you can set the temperature to your ideal while you sleep, while no one is at home, and at different times of the day.
By doing this, you aren't just getting to enjoy the luxury of a home optimized for your climate preferences; you also can drastically lower your home energy costs. When you reduce the heating and cooling in your home when and where you don't need it as much, your system doesn't have to work as hard. These seemingly small changes add up to far less energy usage.
Even a small adjustment in the temperature settings can lead to more money in your pocket. For example, if you turn the thermostat down just 2 degrees in the summer, you can shrink your air conditioning costs by 
Ready to start saving? Contact the energy and HVAC experts at Mauger Energy — call 610-429-8200.
Other Ways We Can Help Enhance Your Home While Lowering Energy Costs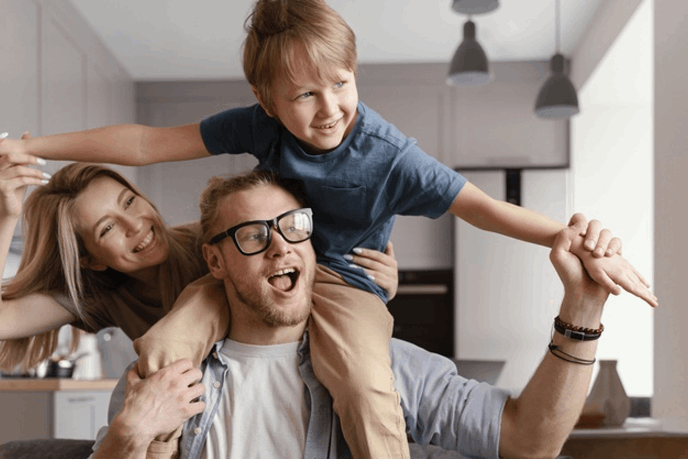 Installing a programmable thermostat makes a huge impact. However, there are other upgrades that you can use to enhance the comfort level of your home even further, all while reducing your energy bills.
Our experienced energy experts can help with all of them!
Repair and testing of your HVAC systems
Home energy audits
Get the HVAC upgrades you need to modernize your home. Contact us today to get started.
Create a Luxury Home Environment for Budget-Friendly Prices
What a lot of people don't realize is how affordable making upgrades and climate adjustments to your home can be. Enjoying better temperature control, automation, and other home features isn't a luxury. These are benefits you deserve.
Whether you want programmable thermostat installation or you're interested in an energy audit to identify different ways to improve your home's climate and reduce your energy bills, count on the HVAC team that West Chester area residents have relied on for nearly 60 years. We can keep our prices low because we don't have to pour our budget into advertising as other companies do; most of our customers come to us from referrals. Then, we pass these savings on to you.
When you call us, you know you're going to get friendly, caring service — at Mauger Energy, we view our customers like neighbors and we truly have your best interests at heart. Each of our technicians follows the Mauger Principle — quality products, dependable and outstanding service, a fair price, and a neighborly approach.
Start Reaping the Rewards of a More Efficient Home
If you're not sure, we're also more than happy to consult with you so you know what's possible, how different upgrades will impact your home and your utility bills, and how these changes can enhance your family's comfort level. Our technicians are ready to safely rewire any part of your home and to install the right hardware to keep you warm in the winter and cool in the summer. Don't go another day without the comfort and cost savings you deserve — call us today!
Once you upgrade your home, you'll immediately start seeing energy savings. Lower bills, a more comfortable home, and total peace of mind. Call us at 610-429-8200 or  reach out  online and let us know what services you're interested in.