At Mauger Energy, we know how important it is to choose the right Air Conditioning Contractor to install, service or repair your HVAC System. That is why we factory train all of our techs and only install the best AC equipment in our industry.
Efficient cooling, lower energy bills, and a comfortable home
Quality air conditioning services performed by experienced, licensed technicians can enhance the comfort and health of your home. With Mauger Energy, you can expect better system performance, energy efficiency, and longevity. We can also help you save money on your energy bills.
We install, service, and repair air conditioning systems. It's our mission to make sure our customers benefit from a well-maintained system that's functioning optimally. Our HVAC experts also provide solutions to improve indoor air quality.
For reliable air conditioning services in West Chester and throughout Southeastern PA, get in touch with us. Fill out our online form and let us know what you need help with or call 610-429-8200.
Need to Schedule HVAC Maintenance, Installation or Repair?
Call 610-429-8200 or fill out a form and we will be in touch shortly.
Chester County's Trusted AC Experts
We've been servicing area homes for more than 50 years. During that time, we've built long-term relationships with our customers, invested in industry-leading equipment, and have continually raised the bar on excellence in service. You can always count on us for reliable work and trustworthy advice. Whether you need help choosing a new air conditioner, maintaining your system, fixing a broken part, or making your home more energy-efficient, we're here for you.
Our AC experts are licensed for installation, AC repair, and maintenance service. We can also upgrade your home's electrical wiring or thermostats so you can use a programmable thermostat to keep your home at the perfect temperature.
Energy-Efficient Air Conditioning
With today's concerns about the environment and high energy prices, a lot of people are looking for effective ways to make their homes more efficient. Installing a new eco-friendly air conditioner is a great way to reduce your household's energy consumption without sacrificing comfort. Keeping up with regular service can also ensure your system performs as it was designed to throughout its lifespan.
However, knowing what air conditioner to install, when you need one, and what other steps you can take to make your home more efficient isn't that simple.
We can help with an energy audit. Our expert team can offer tailored suggestions based on your home, budget, and goals.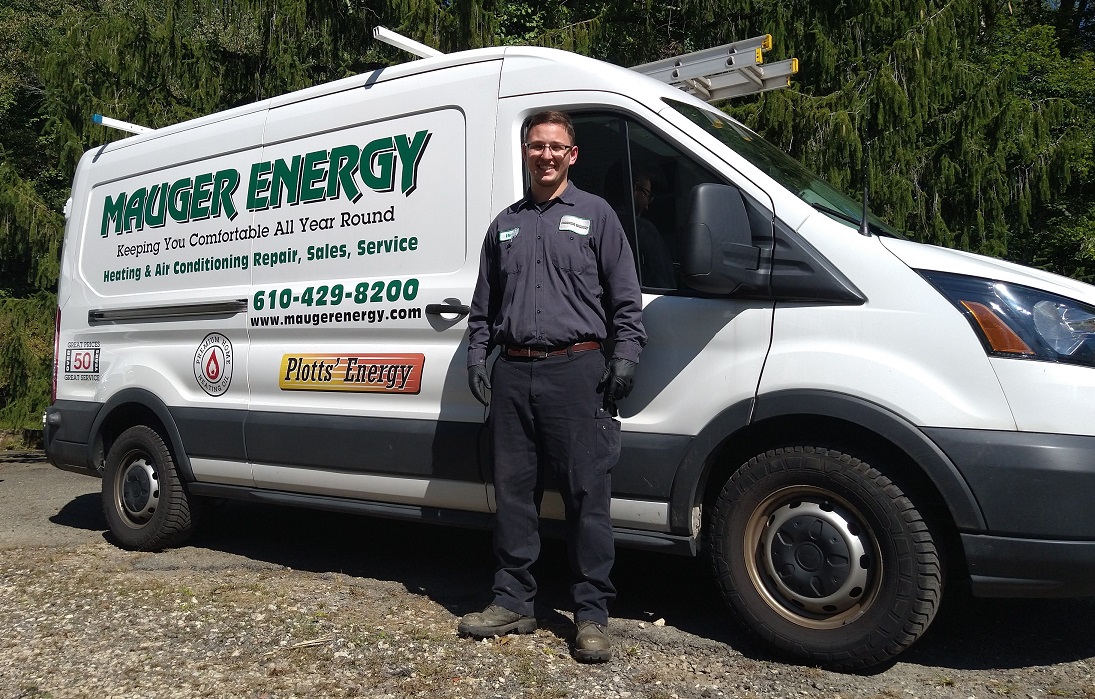 Count on Mauger & Co. for a Professional Home Energy Audit
Our field supervisors are qualified to complete a comprehensive energy audit of your home. The benefit of having this done is it allows us to pinpoint the specific energy-efficient measures that will make a significant difference in your home and what impact they'll make. Then, we can create an informed energy savings plan for you.
Here's how an energy audit works: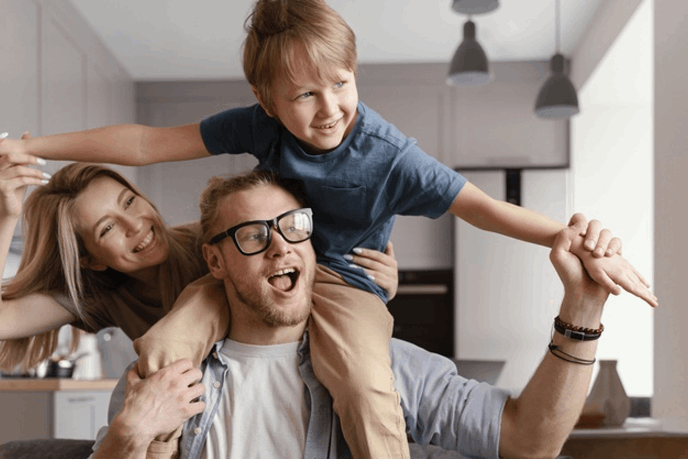 Should You Get a More Energy-Efficient AC Unit?
Because heating and cooling account for about 48% of a homeowner's energy bill each month, upgrading to a more efficient unit can make a sizable dent in your energy bill. Energy Star-certified units use at least 10% less energy than non-certified units. This is true even for those that are less than 10 years old. You may also be able to qualify for a tax credit if you purchase an Energy Star unit, helping you save more money!
The Link Between Energy-Efficient HVAC Systems and Your Health
In addition to energy savings, upgrading to an energy-efficient air conditioner can also make your home healthier. The reality is, focusing solely on sealing the envelope of your home can actually have a negative impact on indoor air quality. With less ventilation from tightly sealed windows and doors, all the volatile organic compounds (VOCs) in your home from cleaning supplies, your furniture's upholstery, paint, and other everyday household items become trapped.
With an Energy Star heating and cooling system, as well as whole-home air purification solutions such as an automatic humidifier and air filtration system, you can rest assured that you and your family are breathing clean, safe indoor air.
Experience the Benefits of High-Quality Air Conditioning
Your heating and cooling system is one of the most important systems in your home. Make sure you have the right unit for your home, and that you're getting the most out of your AC. Call Mauger Energy today for all your installation, service, and repair needs.
You can also contact us online with questions or call our main office at 610-429-8200.