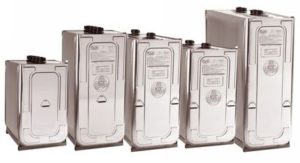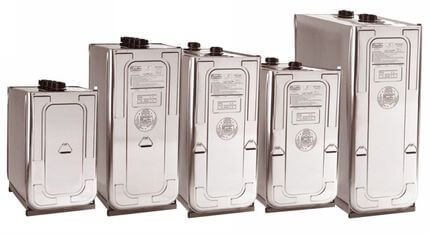 Safety, reliability, durability – words that we always associate with an oil-fired furnace, boiler or water heater. We want our homes to be warm in the winter and cool in the summer so these words signify what the homeowner wants when purchasing a new unit or repairing an existing one. Important? Yes, of course! But we are getting slightly ahead of ourselves. Do we ever think about the one item that literally fuels the above items and has the potential to be the costliest, by a large margin should it fail? I am speaking about the oil tank. Mauger & Co., Inc. and its subsidiaries are experts in the evaluation and replacement of home heating oil tanks. For instance, the most common misconception is for a home owner to evaluate the condition of a tank by outward appearance. Tanks rust from the inside out due to water from condensation caused by many factors, like temperature change. By law, tanks must be vented to the outside. The slight intrusion of cooler air from the vent into a tank in a warm house causes internal condensation that causes rust. The reverse happens in the summer when the hotter air bleeds back into a cooler tank.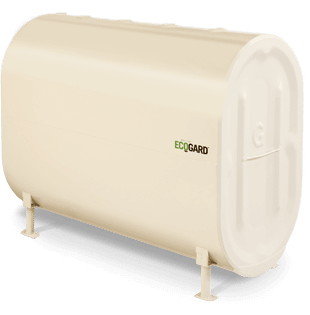 The scenario above is greatly exacerbated in the case of an outdoor or underground storage tank. While regulations regarding equipment for home heating oil are far less stringent than for tanks at your local service station, should a tank fail and leak oil onto the ground, the ramifications are great. A catastrophic leak inside your basement can be equally as devastating if say the concrete were broken or a drain was present. Regulations are designed to protect the water supply and any leak, even a teaspoonful is a reportable release if there is the possibility of intrusion into the water supply. Add to that the clean- up and smell involved with a leak. Oh, I forgot – most homeowners' insurance policies do not cover oil tank leaks/clean-ups and we could be talking about six figure invoices. With that in mind, let's discuss oil tanks.
By federal law, all above ground storage tanks must minimally meet the standard set forth in UL-142 that governs the manufacturing and testing of the tanks before they even come to market. There are, however, many different types of UL-142 listed tank. There are upgraded versions that we at the Mauger Family of Companies consider to be essential.
Double Wall – a "tank within a tank." An outer wall that is designed to contain 110% of the capacity of the inner tank should it breach. The difference in size of a single wall versus a double wall is practically indiscernible. The outer wall is available in galvanized steel.
Exterior Coatings – available in powder coat, urethane or electrostatic paint. With minimal upkeep prolongs the life of the outer wall. The outside of the tank also rusts.
Internal Materials – inner tank is available in blow-molded, high-density, seamless polyethylene that is leak-proof and will never corrode.
Mauger & Co., Inc and its subsidiaries can guide you through the maze thereby protecting you and our precious environment. Don't wait until it's too late. If your tank is 12 to 15 years old, it is nearing the end of its useful life. A rule of thumb is that if you see rust on the outside it is two to three times worse on the inside. Call us! 610-429-8200.
---
Click here to view our Heating and Air Conditioning Service Contract