A leaky or rusted out oil tank is a considerable problem. No one knows oil tanks installation and evaluation better than Mauger Energy. With 60 years of experience with all types of oil tanks, depend on our oil pros to keep your oil tank and heating system healthy for years to come.
Is your home heating oil tank in good condition or at risk of causing expensive problems?
If you have an oil-fired furnace, boiler, or water heater, you can count on reliable heat and hot water whenever you need it. You also get the peace of mind that comes with using an earth-friendly fuel source; because the oil used for home systems today has such a low sulfur content, it's a clean-burning fuel.
The problem with home oil tanks is that a lot of homeowners don't realize how easy it is for the inside walls to rust and corrode. To make sure yours is in excellent shape and stays that way, count on the heating and cooling system experts at Mauger Energy for professional service and honest advice.
Whether you're looking for a thorough evaluation and oil tank repair or you're interested in installing a new, better-equipped tank, get in touch with us. Call 610-429-8200 to speak to a member of our team or contact us online and we'll get back to you as soon as we can.
Need to Schedule HVAC Maintenance, Installation or Repair?
Call 610-429-8200 or fill out a form and we will be in touch shortly.
Nearly 60 Years of Experience Replacing and Evaluating Home Heating Oil Tanks
Mauger Energy is West Chester's leading provider of home heating oil tank installation and oil delivery. We know how to evaluate existing tanks and check that there's no chance of a leak because we've been working with oil tanks for nearly 60 years. Our factory-trained and licensed technicians can replace your tank if that's the best solution.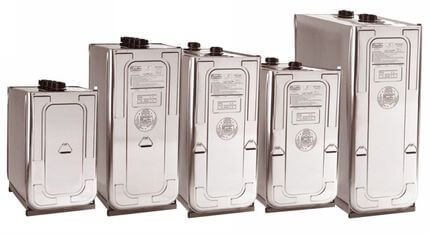 How to Keep Your Oil Tank in Excellent Condition
What can you do right now to help your oil tank function as it should without the risk of deterioration?
As a homeowner, it's advised to periodically evaluate the tank. You should do a visual evaluation at least once a year.
For above-ground tanks, check that the seams are rust-free, ensure there are no leaks around the bottom, at the oil line, or by the oil filter, and be sure that the legs are sitting on level ground.
If you notice signs of aging, it may be time to replace your existing tank.
With a buried oil tank, you can't do a visual evaluation. If a leak is suspected, soil testing by a remediation or environmental company may be the best course of action. If you want to replace an older, in-ground tank with a safer model, talk to a Mauger professional today about replacement options.
Most tanks can last for 20 years or more without a problem. However, if you purchased a home with an old in-ground tank or if you've lived in your home for a long time, it's possible you have an older and potentially high-risk tank and don't realize it.
We always recommend being safe and having a professional verify that your tank is in good shape. Even a small oil leak can contaminate the soil and water. Also, cleaning up home oil leaks isn't cheap. Depending on the size of the problem, clean-up expenses can range from thousands to six figures. Additionally, it's not likely that your homeowner's insurance policy protects against oil tank leaks.
Have confidence that your oil tank is in good shape. Do visual evaluations, have a professional look at your tank, and replace it if there's a chance of a leak.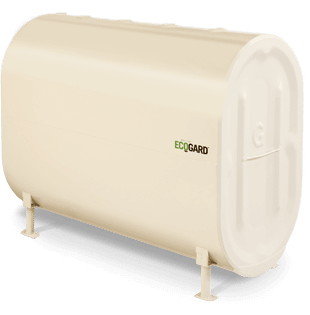 While checking the outside of your tank for signs of wear is a good practice, it won't show you what's going on inside. The reality is, it's inside the tank where most of the rust occurs. If you're seeing any rust on the outside, chances are, you have two to three times that amount on the inside.
Tanks rust from the inside out due to water condensation. Here's how it happens:
By law, tanks must be vented from the outside. As a result, there's a small amount of air from the vent going into the tank.
If you have cooler air going into the tank while your home is warm, the temperature difference will cause condensation to form.
The reverse happens in the summer. Hotter air bleeds back into a cooler tank, again leading to condensation.
In the case of an outdoor or underground tank, the problem can be even worse. This is why we emphasize to our Pennsylvania neighbors — it's worth it to get an expert opinion. We don't want you to have to deal with a leak.
Types of Oil Tanks — New Technology Protects Against Leaks
All above-ground storage tanks must meet standards set forth in UL-124, which is the federal regulation governing the manufacturing and testing of oil tanks made today. While all UL-142-listed tanks manufactured today are reliable, at Mauger & Co., we also recommend choosing a model that offers built-in protection. With the right protective features, even if your tank starts to rust in 20 years or more, your chances of dealing with a leak are greatly reduced.
Here are tank features that we recommend:
Count on the Experts for Home Oil Tank Replacement
If your oil tank is 12 to 15 years old or more, it's nearing the end of its useful life. If you see any rust at all, give us a call.
We can guide you through the entire process of figuring out if your tank is in good condition and choosing a new model if yours is at the end of its lifecycle. Call 610-429-8200 today!