Nothing is more important than the health of your family. At Mauger Energy, we are family-first. That is why you can trust our family to keep your home safe from allergens, viruses and other contaminants in the air.
Better indoor air quality = a healthier home
The quality of your indoor air impacts your well-being. It also determines how comfortable your home feels. As most of us spend a great deal of time inside, there's no question that taking steps to improve indoor air quality (IAQ) is worthwhile, but many people don't know where to start.
We can help. Our HVAC experts will assess your home and recommend state-of-the-art whole-home solutions that can help you boost air purity and ventilation and ensure your home is always at optimal temperature and humidity levels.
Our healthy home solutions will give you control over your indoor air while enhancing the comfort and energy efficiency of your home. Contact the experts at Mauger Energy. and find out how we can help you experience the benefits of cleaner, fresher air!
Need to Schedule HVAC Maintenance, Installation or Repair?
Call 610-429-8200 or fill out a form and we will be in touch shortly.
The Benefits of Using Heating Oil for PA Homes
Poor IAQ isn't always obvious. Especially if you've been living in a home with air quality issues for years, you may not realize your indoor climate could be having a negative impact on your health.
However, the reality is, most people aren't breathing pure, fresh air inside. An independent study that tested the IAQ of 10,000 American homes across the country revealed that 96 percent of residences had at least one type of air quality issue, either air purity, ventilation, humidity, or temperature control.
Here are some telltale signs that your home could use an air quality upgrade:
How We Can Improve Your Indoor Air Quality
Clean, pure air isn't just comfortable. It's also essential for having a healthy home and shielding your family against everything from headaches and sinus irritation to major respiratory problems.
Mauger Energy has partnered with the top names in air filtration, humidifiers, and Air Scrubbers so that we can recommend the best indoor air quality solutions to you, our valued neighbor. Our technicians will set up your healthy home solutions and answer any questions you have.
As Southeastern Pennsylvania's leading energy and HVAC experts, you can also count on our trained and licensed technicians to conduct a quality check on your HVAC system and complete any necessary repairs and maintenance to help you gain better control over ventilation, temperature, humidity, and air purity.
If your system isn't working properly or is causing irreparable air quality problems, we can recommend the best replacement for your home. Our goal is to ensure you are breathing fresh, clean air inside and saving money with an efficient heating and cooling system.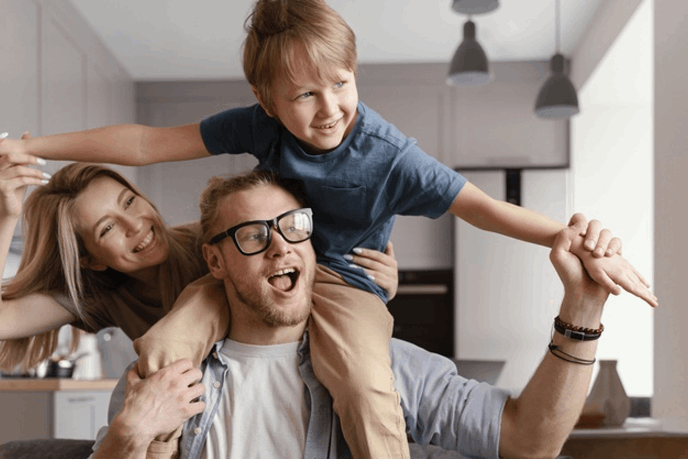 Effective Solutions for Improving Air Quality in Your Home
At Mauger Energy, we've been providing the region with professional HVAC and energy services since 1964. We know everything there is to know about improving indoor air quality and what solutions do the best job.
Give us a call and we'd be happy to come to your home and recommend a healthy home solution. Here are some of the IAQ products and services we provide.
Start enjoying a healthier home now.
You can also contact us online with questions or call our main office at 610-429-8200.