Save Money and Eliminate Run-out Risk with Wi-Fi Enabled Smart Oil Gauge
Smart technology is popping up all over our industry these days and Mauger & Co. is proud to bring the best of smart tech to you every chance we get. Our service team is now offering Smart Oil Gauge™ for customers who want to check their oil tank from a smart device anytime. No more middle-of-the-night runouts. No more trips to the basement. Know when you're low, and order oil right away from Mauger & Co.
Real-time Tracking Makes a Difference
Track your oil usage by the month, week, day or even by the hour! Real time tracking data helps you make the best usage decisions for your home and family. Get connected today by reaching out to our service department at 610-429-8200!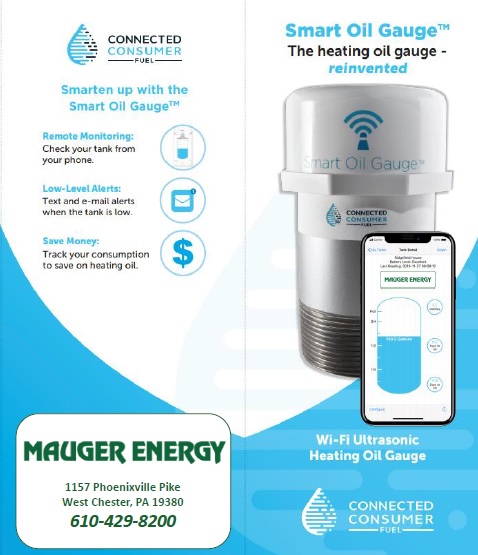 As always, all of us at the Mauger & Co., Inc. Family of Businesses appreciate your business and look forward to serving you again soon.