Summer Heat can Compromise a Poorly Maintained System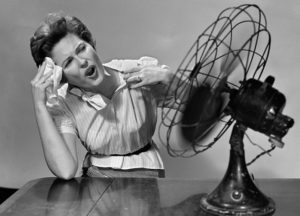 Air conditioning units are generally very reliable and run for years without incident. While we also provide service contracts that include preventative maintenance, the fact that they are installed outside in the elements, many times under trees or shrubs whose leaves, sap and branches find their way inside the unit and the units are under constant usage in the hot, humid weather, breakdowns do occur. Sometimes people try to save a few dollars and push off a minor repair or maintenance until a later time. Delaying repair and maintenance will often cause a minor issue to blossom into a major repair. We have seen something that was originally innocuous turn into a system breakdown.
Count on Mauger & Co., Inc. and its subsidiaries for all your residential air conditioning repair. Our team repairs all the major brands and our fully stocked service vehicles arrive at your location ready to work. We are licensed and bonded in the state of Pennsylvania.
With more than 50 years in the business, our experience and knowledge is unequaled. We repair and maintain units of any brand, size or age. We are limited only by the availability of parts on the older units.